Our community
Mangrove suggests healthy interactions between individuals to support diversity and growth within oneselves through the experience. Immerse yourself in the delightful community of the Mangrove!

MSC is the mangrove's wellness community that supports healthy daily life and self-development.
4 Theme
Participate in various MSC programs under different categories!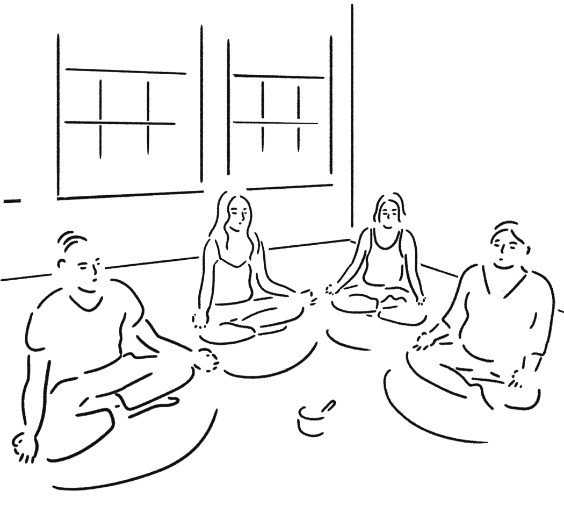 Mindfulness

We make time to heal and care for ourselves through meditation, yoga, and healthy food.

Daybreak

Do you have things that you've wanted to try but haven't? Try them with your neighbors!

Inspiration

Through events like insightful lectures and live performances, you can experience both small and big moments of inspiration.

Changemaker

Reaching beyond ourselves and our neighbors, we think about the community and society at large. We provide a chance to understand different perspectives in the world.
MSC by members

MSC by members are prepared and conducted by Mangrove members themselves. Any member can become a host, create a new social club, or participate in social clubs led by other members.
Check out the Mangrove Social Club programs by branch this month!
D
Night Workroom
[Daybreak | 2023.12.07] Mangrove Community Team
The lights in the 'Night Workroom' are turned on. Come together to support each other through the night and immerse yourselves in your individual tasks. Studying, self-development, and reading books are all welcome! Your nocturnal colleagues are eagerly waiting for a fellow night owl to join them in their work. Welcome to the Night Workroom! 🦉
M
Morning Yoga to Start an Energetic Day
[Mindfulness | 2023.12.10] Yoga Instructor Mona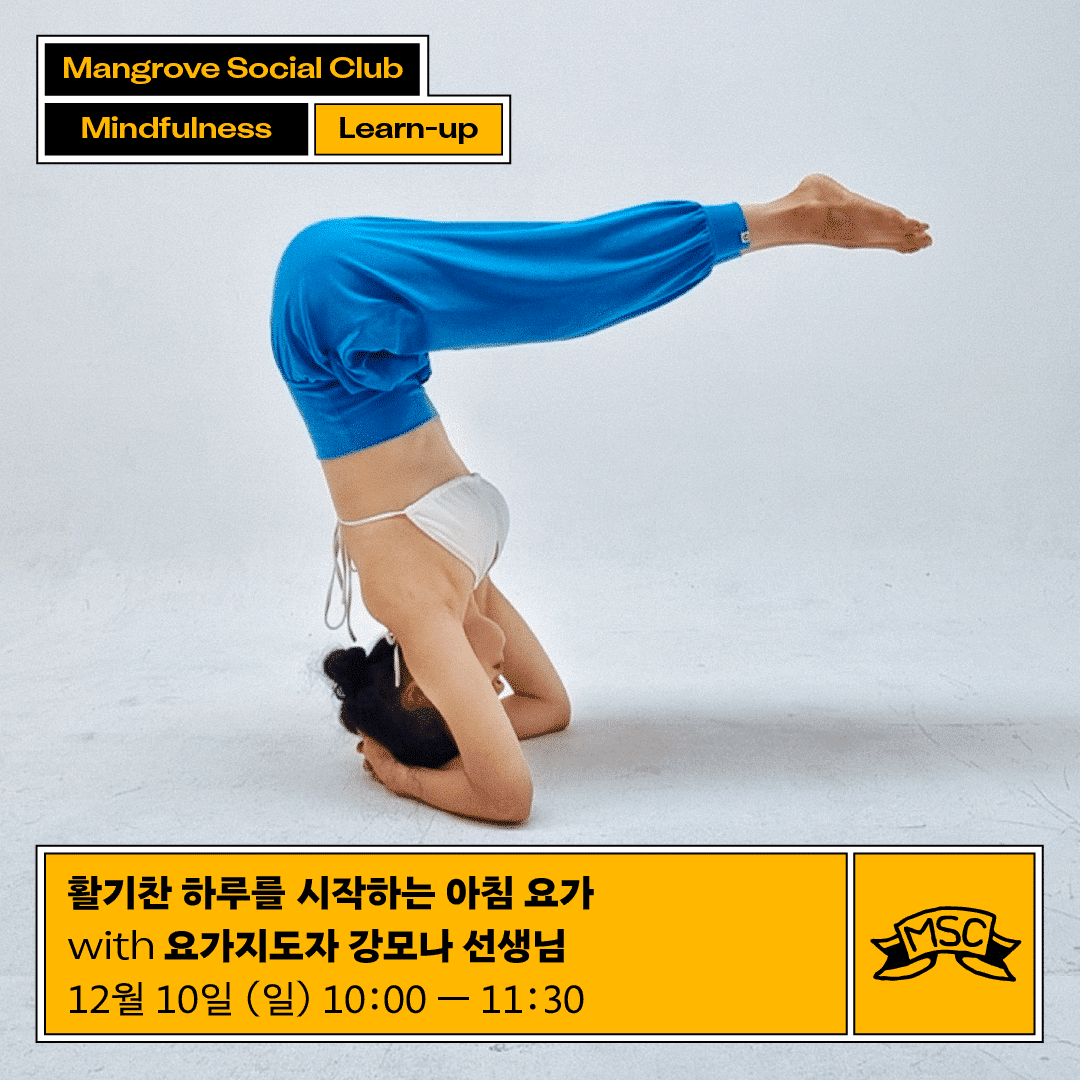 Did you sleep well last night? It might be a lazy weekend morning, but seeing the rising sun today might make you want to start the day energetically. How about slowly waking up with the morning sunlight streaming through the window? Do some light stretching to loosen up your body, and try a warm-up exercise to generate some heat in your body. There are also interesting challenging poses to try, so take it step by step and share your yoga experiences from today.
1
How do I apply for MSC programs?
Mangrove members can apply through the Mangrove App. If you are a Stay customer, please message us through Mangrove Channel Talk on Kakao.
2
Is there a fee?
Mangrove members can participate with given credits or extra fee, depending on the program. Stay customers can make a payment on-site.
3
Can I participate in other branches' MSC programs?
You may participate in MSC programs held at other branches depending on the program. Please check the Mangrove App for the schedule.
What's happening
Check out footage of the last mangrove social club!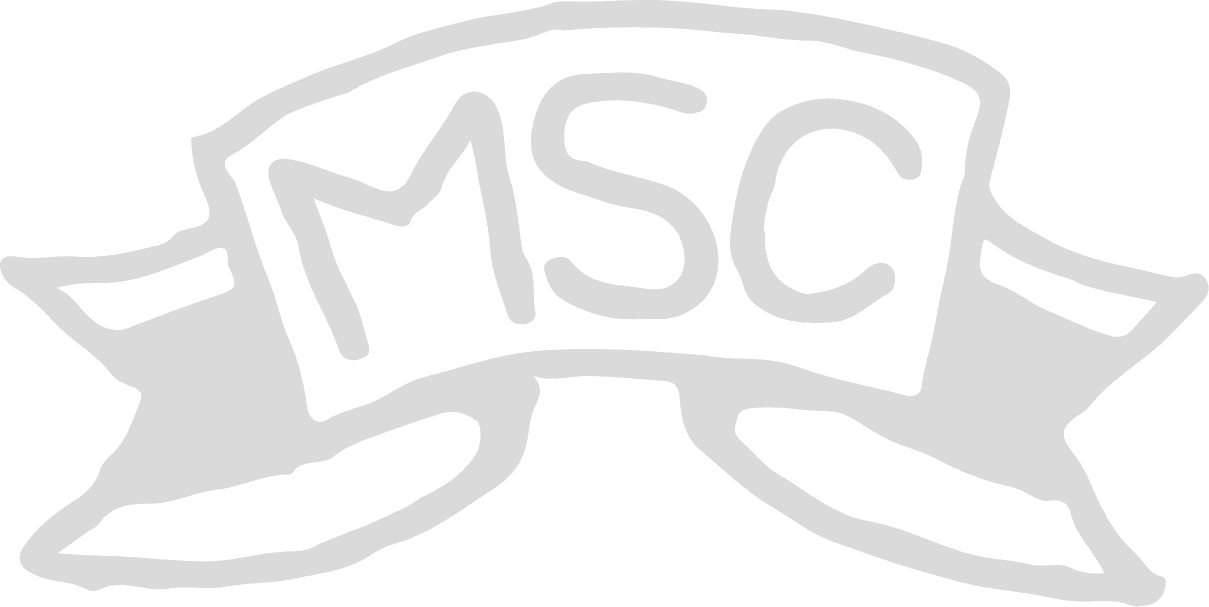 What is the difference between MSC and MSC by members?
MSC (Mangrove Social Club) is a wellness community of Mangrove that helps people to lead a healthy life. You can experience a variety of programs such as lectures, book talks, and one-day classes.
MSC by members is a social club program curated by members themselves. Become a host to create a social club with activities you are interested in or love. You can also participate in social clubs led by other members for diverse experiences.
Can I still join the Social Club even if I don't live in Mangrove?
Yes, some programs are open to guests outside Mangrove, and you can check out the dates and guidelines through Mangrove Instagram.
Where can I check out schedules for MSC programs?
If you are a Mangrove member, you can check the monthly MSC schedule in the notice section on the Mangrove App at the beginning of each month. Stay customers can check the schedule on MSC sheet provided in the room along with the room directory.
I want to collaborate or sponsor a social club.
The Mangrove Community Team is waiting for various partners to create a social club together. Please email us at partnership@mgrv.company.
I want to cancel my MSC application.
Mangrove members can cancel through the Mangrove App. Stay customers and external guests, please message us through Mangrove Channel Talk on Kakao. If you are unable to attend, please be sure to cancel your application in advance to allow others to participate.